As 19th August approaches each year, my inner child brims with anticipation and excitement. For me, birthdays are less about adding another year and more about cherishing the moments, counting the blessings and looking forward to the upcoming adventures. My journey has been a vibrant tapestry so far and honestly, with a heart full of gratitude, I'm that kid who starts the birthday countdown way in advance. Some folks outgrow the birthday hype; I guess I'm not one of them – and I might never be. Keep reading to learn about my birthday 2023 and what happened to me in this year!
Midnight Surprises on My Birthday 2023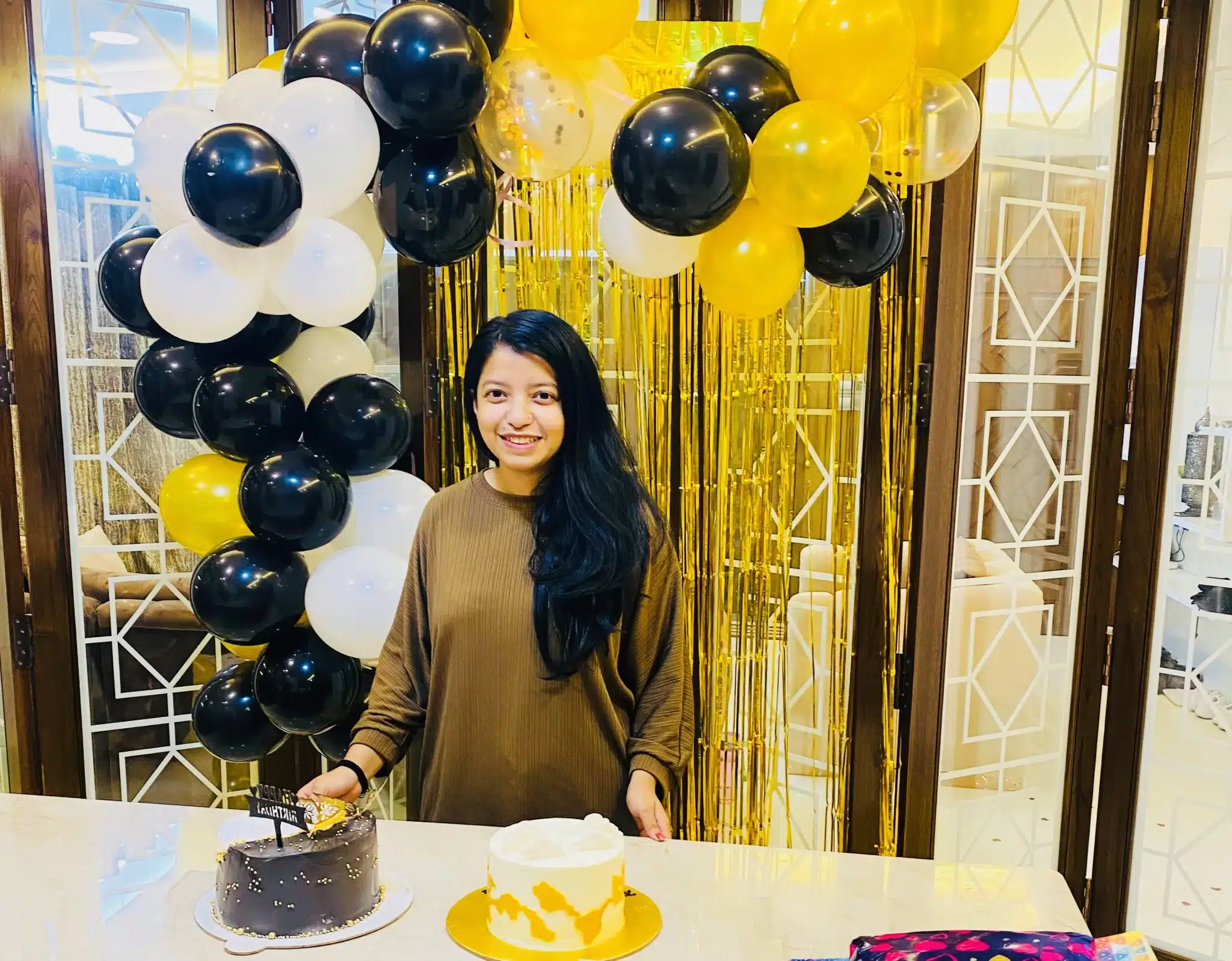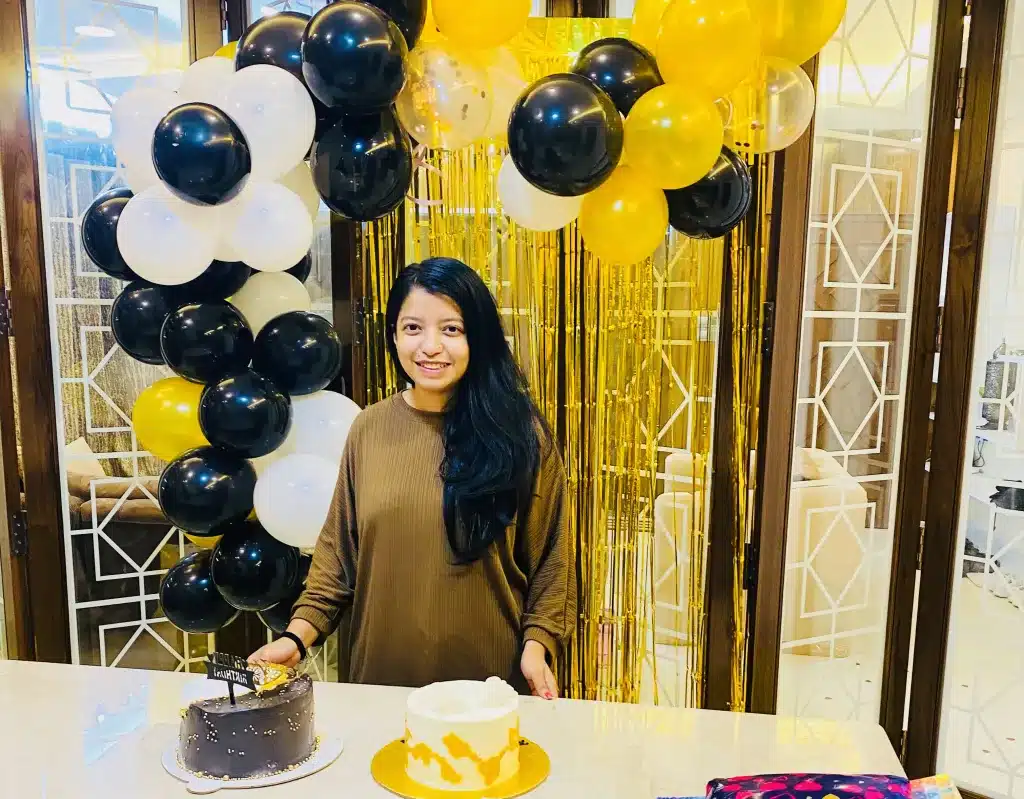 As the clock precisely hit 12:00 AM, our home instantly lit up with Confetti Party Poppers and balloons. My nieces and cousins had put together this surprise, and seeing their hard work in each balloon and decoration touched my heart. I feel super lucky to have my cousins and extended family, and friends come over for my birthday every year.
With five delightful customised cakes and endless well-wishes, the day unfolded most wonderfully. My husband's unexpected gift was the cherry on top. From a cozy breakfast date with him to the grand lunch arranged by my mom and a delightful dinner at my in-laws' — the day was full of love, and I'm super blessed, Alhamdulillah.
Quick Highlights of The Year
My Newly Married Life: I never expected such a dreamy love life but am fortunate to have found one. My husband, Alvi has turned out to be my greatest supporter and partner in crime. We have had so much fun this year with countless dates, from breakfast dates (which many find unusual) to late-night coffee dates in a crazy city like Dhaka.
We have performed Umrah together and also travelled to seven countries together this year. I have enjoyed every moment, except when I asked him to take a photo for me! Well, his photography skills need a lot of improvement and Feel free to recommend any photography course I can force him to take! 😜
Travel Milestones: I had a personal goal to visit 30 countries before turning 30. Surprisingly, I managed to explore 34 countries way before that. Travel has been more than just visiting new places or ticking destinations off a list.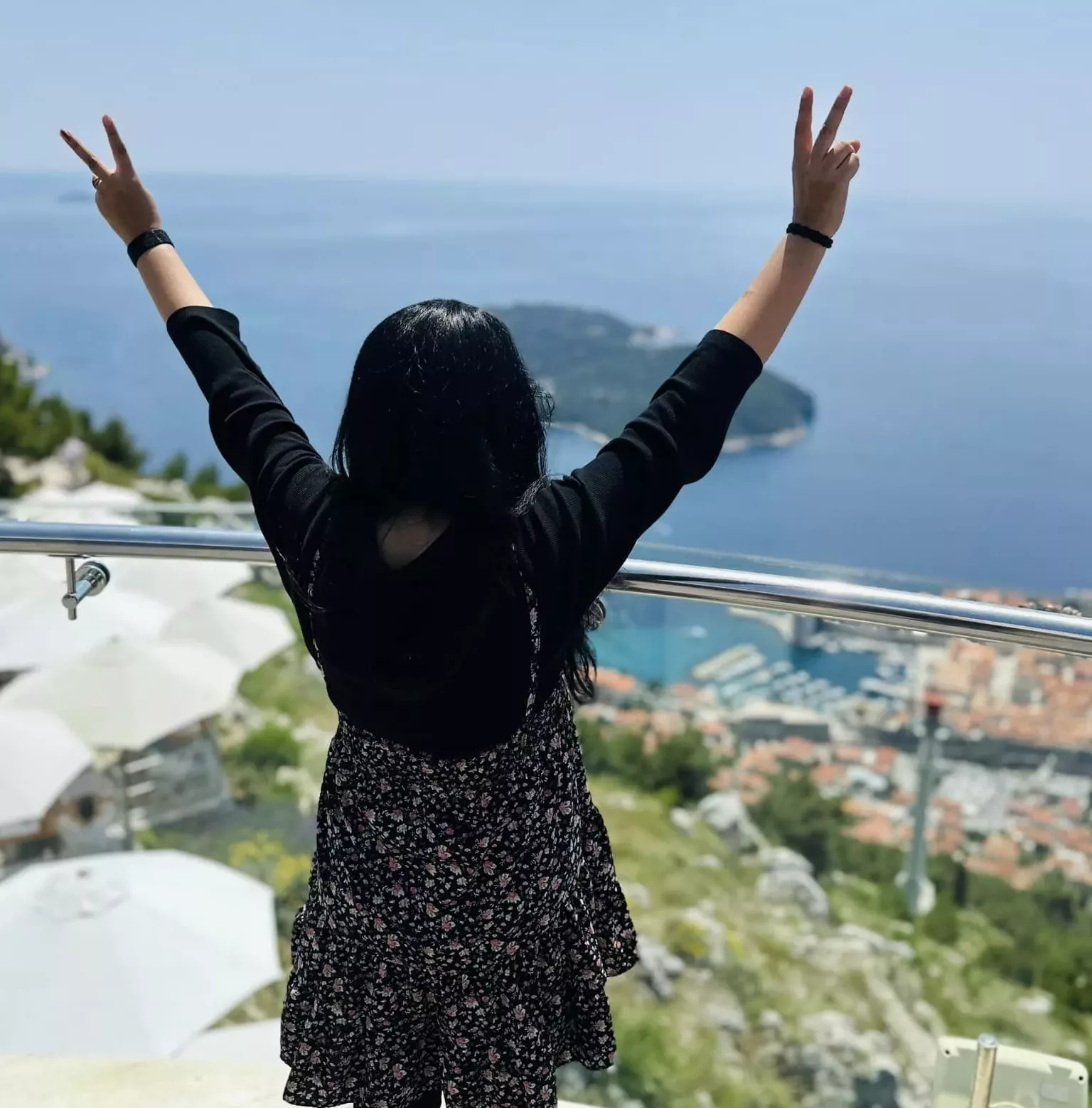 With each journey, I have encountered diverse cultures, tasted different cuisines, and listened to countless stories from locals. These experiences have broadened my horizons and reshaped my perspective.
However, travelling with a Bangladeshi passport is not easy, and being a female from a traditionally conservative society adds layers of challenges and barriers you can't imagine. Yet, against the tides, here I am with tons of experiences and unforgettable memories from 34 nations. More importantly, as I have navigated foreign lands and faced unexpected challenges, I have also discovered facets of myself I was previously unaware of.
Travel has been a mirror, reflecting back to me my strengths, my vulnerabilities, and my passions. It's a continuous journey of external exploration and internal growth, teaching me about the vast world around and the infinite world within. A heartfelt thanks to the almighty and my loving family for their unwavering support and belief in my dreams. I hope my footsteps inspire you to craft your own tales across borders.
Journey at WPDeveloper: Over the year, my team at WPDeveloper has grown stronger and more dynamic. From Templately, we have released over 4000 templates for Elementor and Gutenberg. Our newest product, BetterLinks has acquired 10,000 users, and Essential Blocks for Gutenberg recently celebrated 100,000 users. We have been working on so many new things and can't wait to reveal those soon.
Speaking Engagements: I spoke at WordCamp Europe 2023 about the evolving landscape of WordPress Marketing. The venue in Athens, is reminiscent of where operas used to be held and it was amazing to take that stage. The response after my talk was overwhelmingly positive and I am glad to share insights and knowledge that helped people to grow their WordPress products.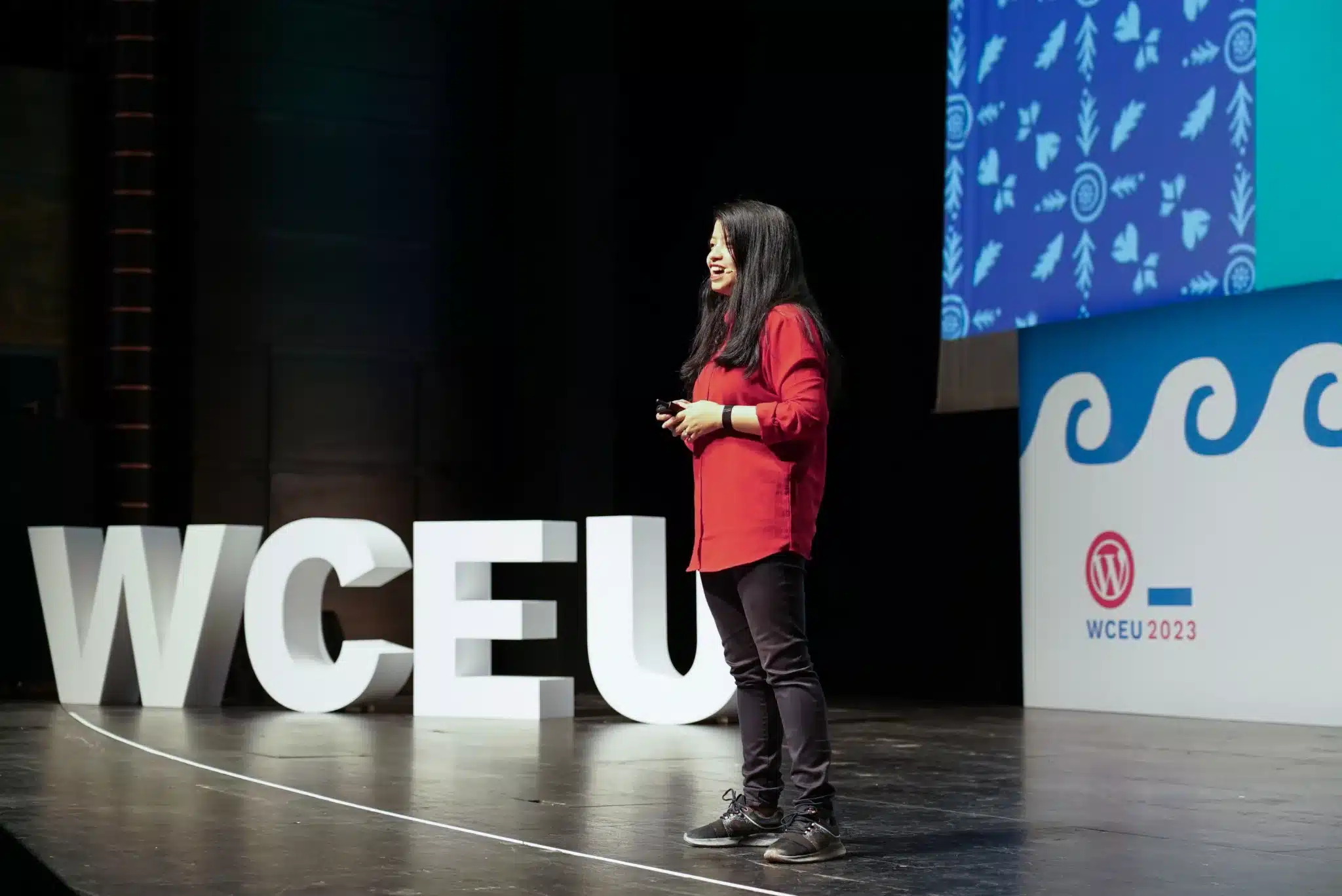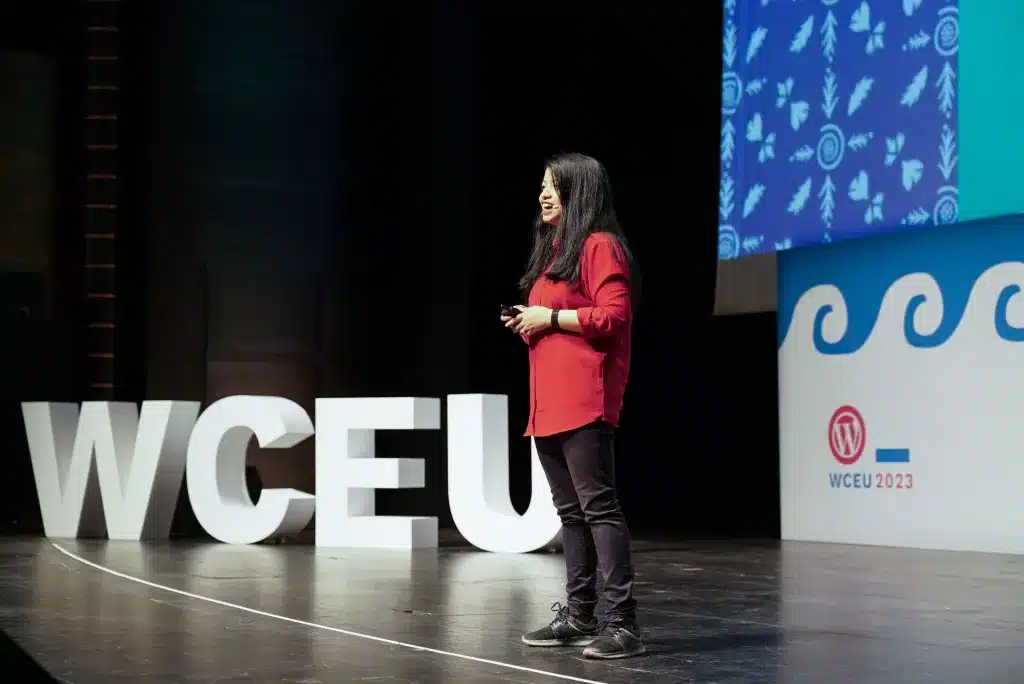 Before that, I hosted a panel discussion at the first-ever WordCamp Sylhet 2023, where we delved into the topic of WordPress Contributions and their global impact. I also participated in another panel discussion on WordCamp Kolkata in December.
A New Perspective at SAASTR: I have always felt at home in the WordPress community. However, attending my first SAASTR in London gave me a fresh perspective. I'm super excited to attend the SAASTR Annual in the San Francisco Bay Area next month.
WordCamp Asia & WPDeveloper Retreat: Organizing the first-ever WordCamp Asia was a significant achievement with its set of lessons. The highlight, however, was having nearly the entire WPDeveloper team come together for a retreat in Thailand.
Our New Home:  We have moved into our home, a place I have designed and decorated with all my heart, down to every last inch. My perfectionist nature even had me changing the color of a single wall multiple times! Completing the interiors took me over a year and I understood how hard it is to build a dream home. Perhaps I would gladly take on the challenge again for our next holiday home.
Resolutions
The year ahead promises new challenges and new opportunities. Here are some points I would like to focus on:
Holistic Growth: Continuously evolve both personally and professionally, seeking enhancement in all aspects of life.
Priority to Fitness: Put physical and mental health at the top of the priority list. I will dedicate consistent time for exercise.
Simplicity in Living: Transition towards a minimalist lifestyle, curbing unnecessary purchases and focusing only on essentials.
Balanced Work-life: While work drives me, carving out rejuvenating breaks and meaningful downtime and AFK is essential.
Travel more: In the coming days, I want to travel more. Explore unique cultures and create lasting memories.
For Everyone Marking Another Year
As many of you gear up to celebrate another trip around the sun, it's natural to reflect and perhaps measure up the reality against the dreams and aspirations you held. It's human to contrast and compare, but if you are going down that path, widen your horizon a bit. Being a very optimistic and content human being, I would like to request you – instead of only focusing on unchecked boxes or what you are missing, focus on inwards and outwards. Ask yourself:
In what ways have you evolved this year?
Whose lives have you brightened just by being you?
Who cherishes your very presence in their journey?
Each of us carries a unique essence, a different melody in our life. It's not about fitting into certain molds, wearing specific labels, or ticking off societal checklists. While the spotlight might shine brighter on some, it doesn't diminish the significance of our roles in our smaller circles. Remember, and let me remind myself too, that our worth isn't up for validation. We are, in every sense, enough.
As I wrap up this birthday blog, I find myself a year older, undeniably wiser and with a heart fuller with love, experiences and aspirations. I look forward to the next chapter of my life and am grateful to each of you for being part of my journey. Here's to the adventures awaiting us, the challenges that will make us stronger, and the memories we will create. Cheers!